Suffering dating back 70 years recorded in art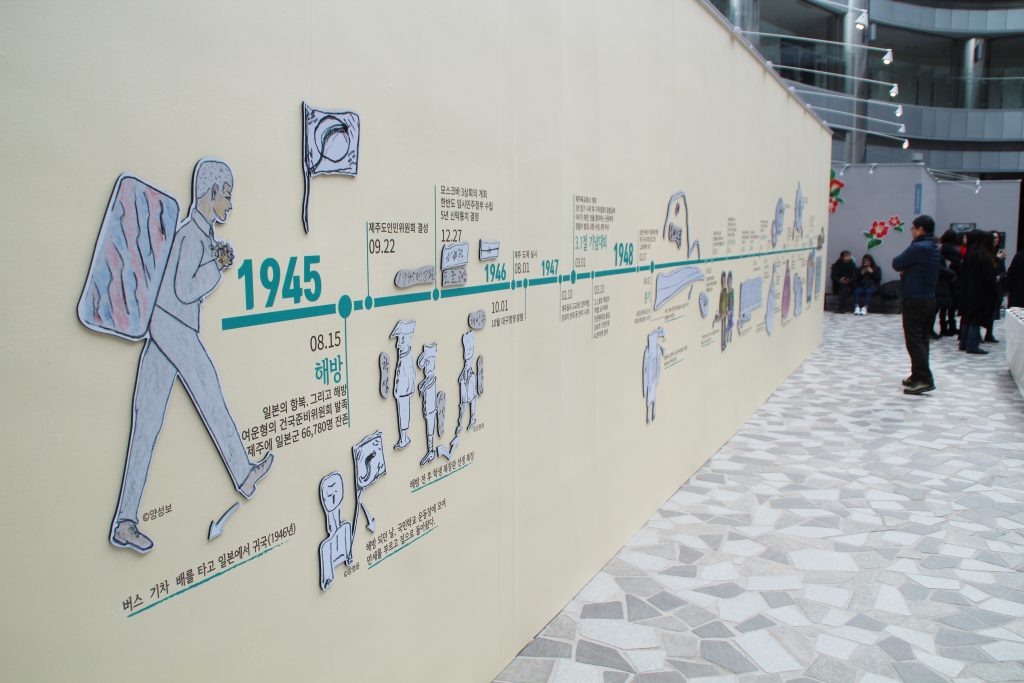 – Art exhibition reveals paintings by 18 Jeju 4.3 survivors
The Jeju 4‧3 Peace Foundation with the 70th Anniversary Committee exhibit painting records of survivors
Exhibit showing in the peace memorial hall from Feb. 16 to April 14
"I couldn't wish for anything more than to live with my hands and legs unharmed. Still after several decades have passed, I start crying whenever I talk about what happened when I was eight. Now, I like it best when I paint at home." (From Kang Soon-deok's "My left arm")
Seventy years might be long enough for a victim to give a calm account of his or her painful memory. However, the pain Jeju 4‧3 survivors have suffered might be too severe to be expressed in writing. Now, 18 Jeju 4.3 survivors speak of their individual lives in paintings.
The Jeju 4‧3 Peace Foundation and the Memorial Committee for the 70th Anniversary of Jeju 4·3 will jointly host the painting exhibition of 18 Jeju 4‧3 survivors, titled "A landscape that might have been forgotten." The painting records of the survivors are on display now until April 14 in the Temporary Exhibition Hall on the 2nd floor of the Jeju 4‧3 Peace Memorial Hall.
The exhibition is the result of the art project for Jeju 4·3 survivors, organized last year by the Memorial Committee for the 70th Anniversary of Jeju 4·3.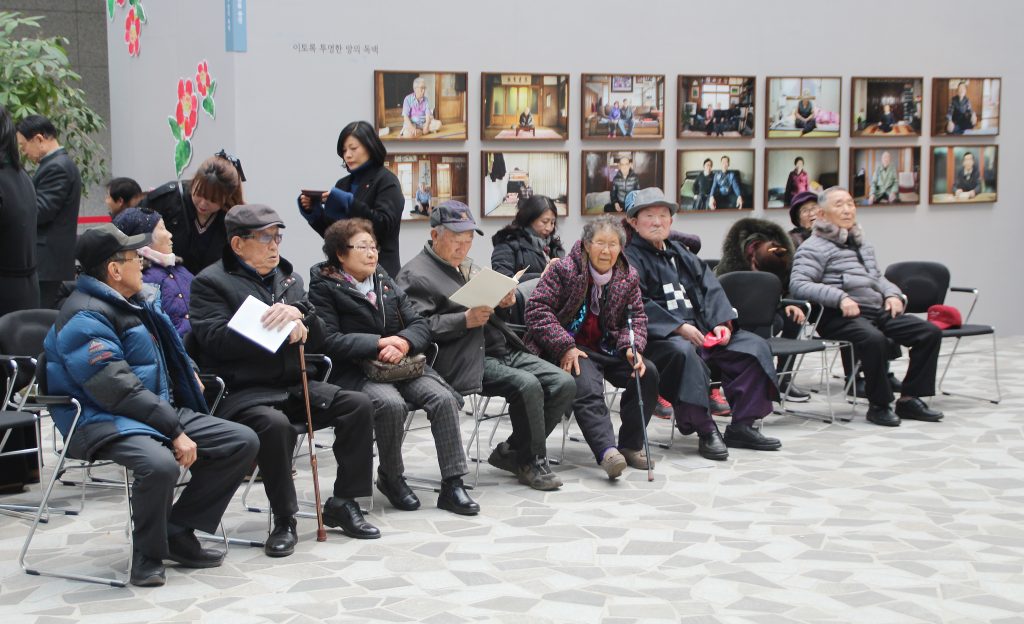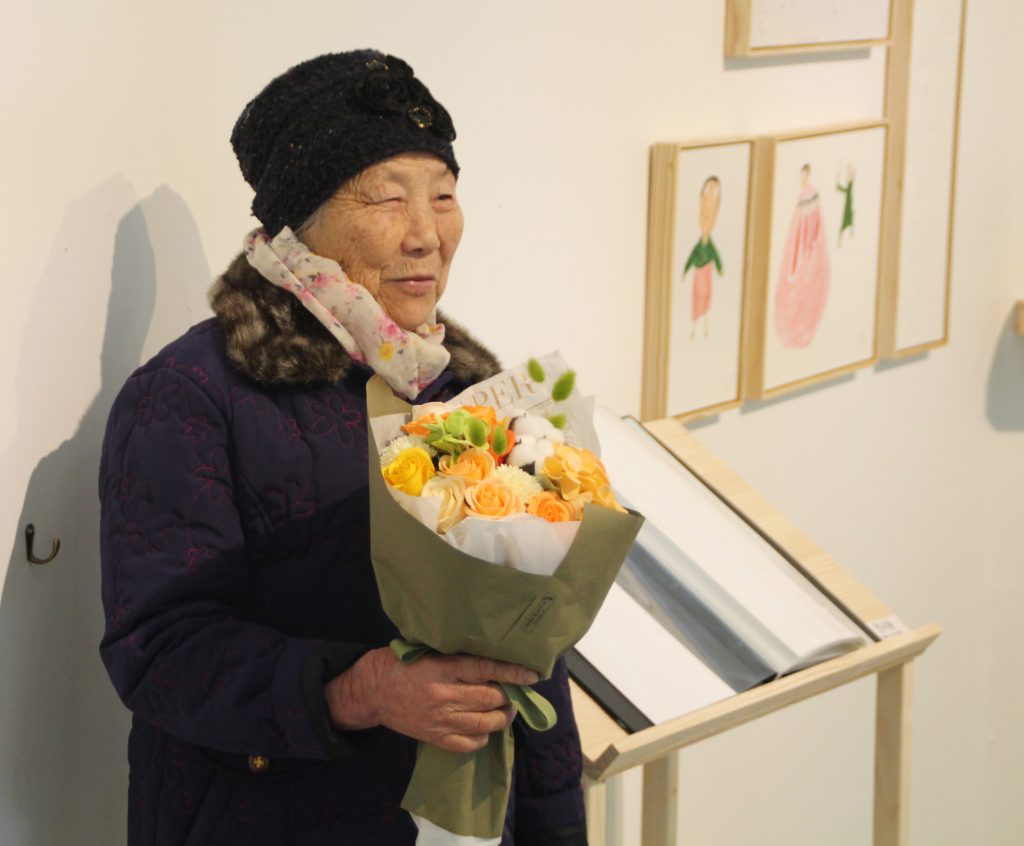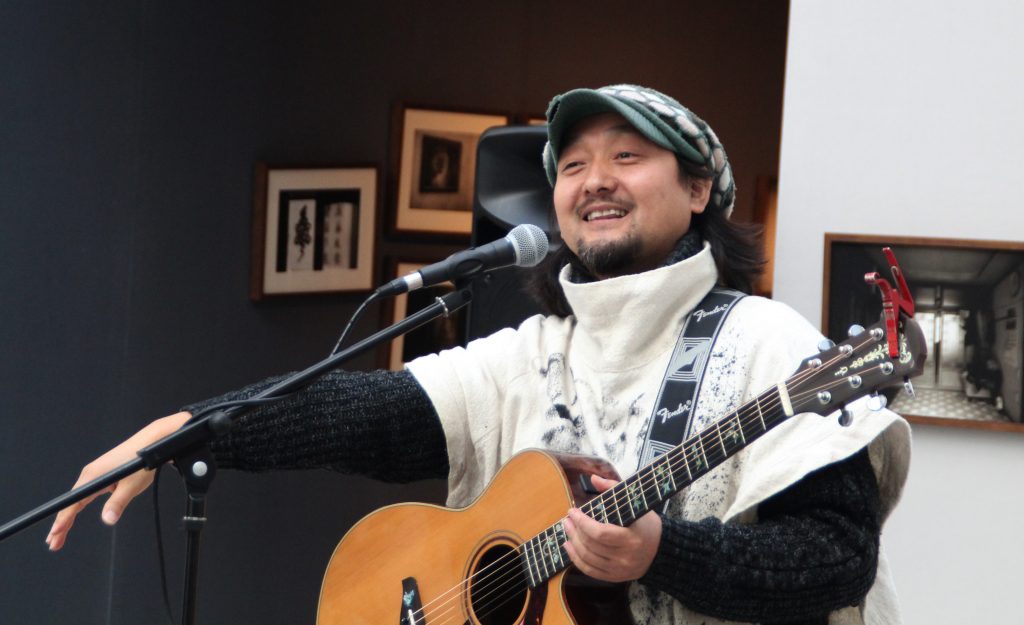 The event has been prepared to share the painful individual memories of Jeju 4·3 with the public and build empathy, featuring nine artists (Ko Kyeong-hwa, Ko Hyeok-jin, Kim Yeong-hwa, Park So-yeon, Park Jin-hee, Shin Hyeon-a, Oh Hyeon-lim, Yang Dong-gyu and Hong Bo-ram) and 18 Jeju 4·3 survivors (Oh In-gwon, Hong Ki-seong, Ko Yeong-soon, Yang Chang-ok, Yoon Ok-hwa, Kang Soon-deok, Kim Haeng-yang, Kim Ki-yoon, Oh Tae-soon, Bu Soon-yeo, Song Gap-soo, Yang Seong-bo, Yang Neung-yong, Kang Jong-hwa, Ahn Heung-jo, Park Chun-sil, Jang Yeong-yoon and Kim Yeong-ja).
The exhibition offers diverse objects on the site, displaying the original paintings by the 18 survivors, their self-portrait photographs, interviews and archives. It is the first time survivors have participated in such an event.
The artworks that the elderly survivors painted as a form of therapy retraces their memories of Jeju 4‧3 and help visitors feel empathy and learn about the personal stories of Jeju 4‧3. It is noteworthy that the exhibition touches upon the long history of Jeju 4‧3 based on the lives of the individual survivors.
Yang Jo Hoon, chairperson of the Jeju 4‧3 Peace Foundation, stated in his invitation: "This exhibition has been prepared by some of the Jeju 4‧3 survivors to talk about what they have yet to speak of, in memoriam of the 70th anniversary of Jeju 4‧3. Hopefully, it will attract many visitors who will build empathy with the victims and share their pains."