4·3 Peace Foundation, JDC produce new commentary video on Jeju 4·3 Peace Park and the Memorial Hall
Jeju 4·3 Peace Foundation and JDC jointly translate an existing commentary video into foreign languages and sign language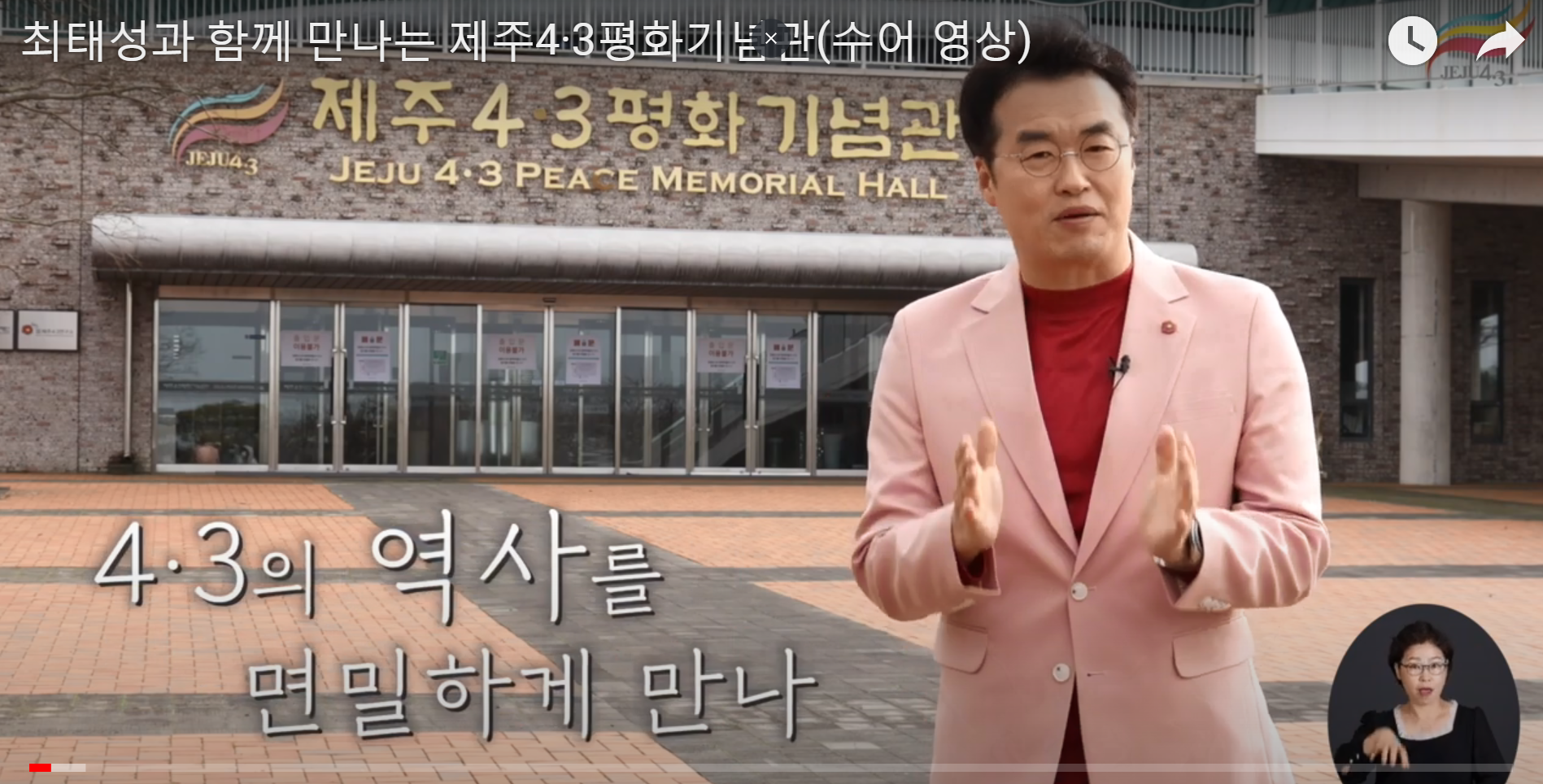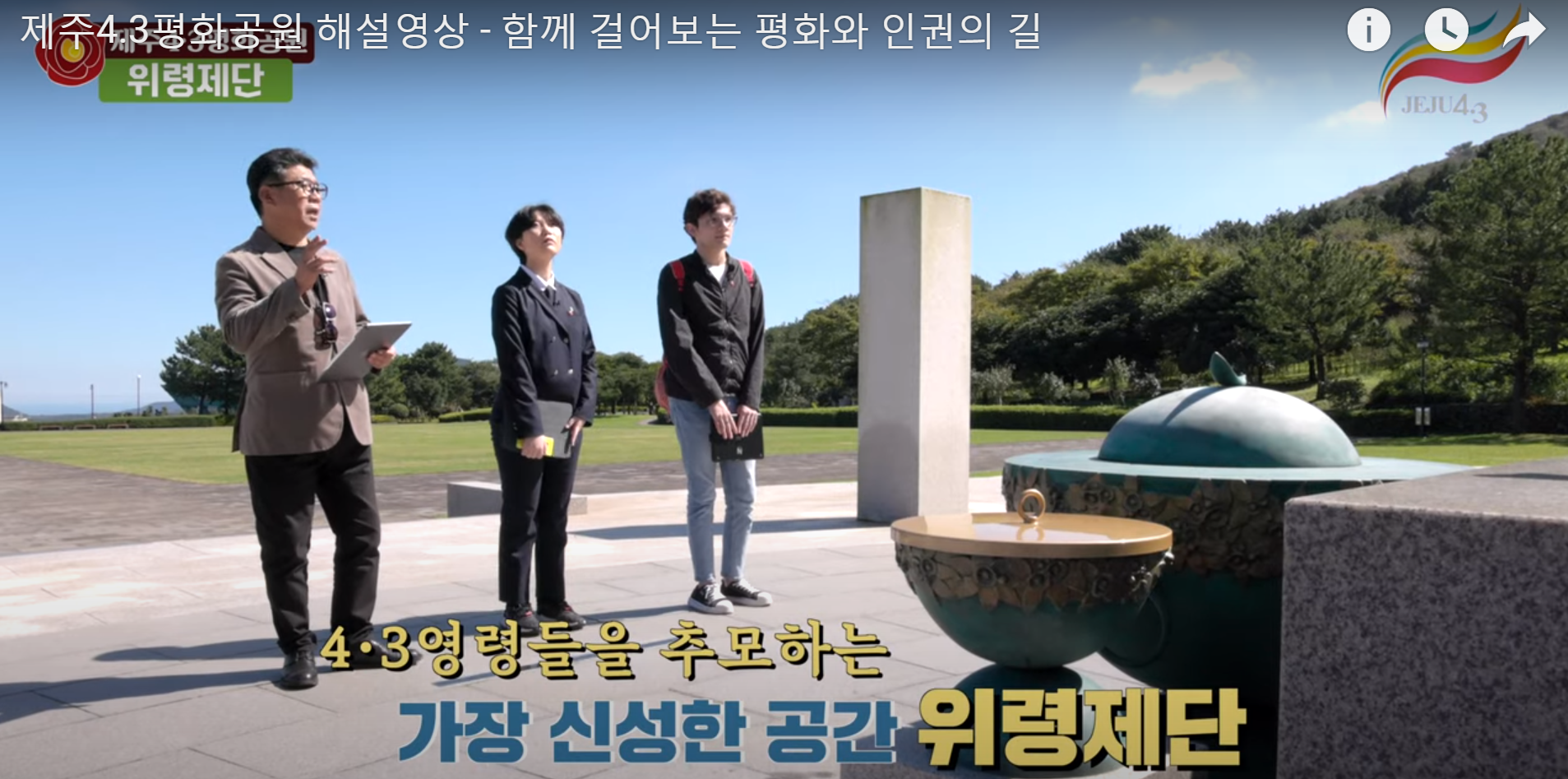 A new video touring the Jeju 4·3 Peace Park and Memorial Hall will teach people the world over about the island's tragic history.
Produced under an agreement between the Jeju 4·3 Peace Foundation and the Jeju Free International City, the video titled "Walking the road to peace and human rights" provides those unable to visit the park due to the COVID-19 pandemic the opportunity to view the facility's halls with artist and Jeju 4.3 Peace Park consultative committee and Memorial Hall head Park Gyeong-hoon providing commentary.
Hose Manuel, an international student from Mexico and a member of the 4th Camellia Supporter Group for Jeju 4·3, and Kim Na-yeon, a third-grade student at Jeju Jungang Girls' High School who has won multiple prizes in nationwide literary arts contests regarding Jeju 4·3, also appear in the film to help viewers understand Jeju's complicated history.
The video begins at the gatepost of the Jeju 4·3 Peace Park, and moves to the Wall of Time, the Memorial Service Altar, the Memorial Tablets Enshrinement Room, the Tombstone Park for the Missing, the Ashes Enshrinement Hall, the Headstone Monument Engraved with Names of the Deceased, Sculptures "Return to the sky" and "Biseol," and the Memorial Hall while the tragic details of Jeju 4·3 are revealed.
Previews are available on the foundation's website and the YouTube channel. To advertise Jeju 4·3 to the world, the foundation and JDC also created English, Chinese, Japanese and sign-language versions of another commentary video, "Visiting the Jeju 4·3 Memorial Hall with Choi Tae-seong," to help anyone experience the Jeju 4·3 Peace Park and the Memorial Hall without the limit of time and place. The videos are available on the Jeju 4·3 Peace Foundation website and YouTube Channel.