English translation of Jeju 4∙3 Follow-up Investigations Report Published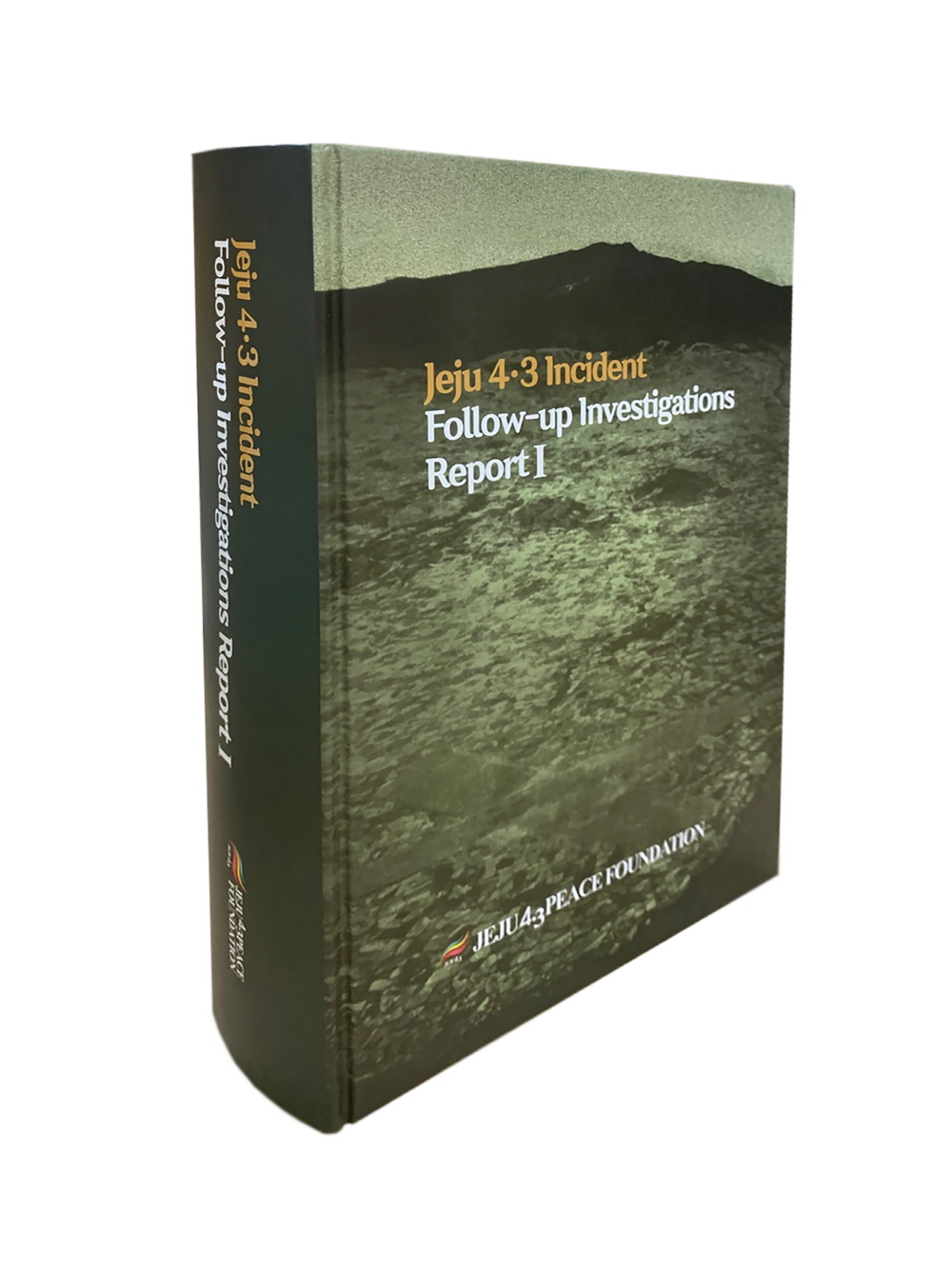 – Translated through the JDC Support Program for Culture and Academic Projects on Jeju 4∙3
– Expected to broaden the understanding of Jeju 4∙3 with non-Korean speakers targeted as readers
The first volume of the additional investigation report on Jeju 4∙3 titled "Jeju 4∙3 Incident Follow-up Investigation Report I" has been translated into English.
On Feb. 4, the Jeju 4∙3 Peace Foundation (President Yang Jo Hun) and the Jeju Free International City Development Center, or JDC (Chairman Moon Dae-lim), announced that the English translation of the report has been published. The two institutes have worked together for over a year to translate 4∙3-related documents through the JDC Support Program for Culture and Academic Projects on Jeju 4∙3.
Specifically, the English version of the first volume published in Korean in 2019 consists of 880 pages. Targeting non-Korean-language readers, the translation project was designed to raise global public awareness and understanding of the truth of Jeju 4∙3. The additional investigation report, released 16 years after the original government report was adopted in 2003, objectively describes the specific cases of damage that were incurred during Jeju 4∙3.
The damage cases that are covered in the report include: the destruction of 165 maeul or ri districts [neighborhoods] in 12 eup or myeon districts [villages]; the massacres of community members (26 of which resulted in the deaths of 50 or more people); the disappearance of those wrongfully convicted; the preventive arrests of residents; the deaths of missing victims identified through the exhumation of remains; the destruction of educational facilities; and the deaths of servicemen, police officers, and rightist group members.
With regard to the additional investigation report, President Moon Jae-in in his 2020 April 3rd memorial speech on Jeju Island expressed his gratitude to the officials of the Jeju 4∙3 Peace Foundation for their hard work to uncover the truth of Jeju 4∙3.
The report was translated, faithful to the original, over an approximate period of one year by a professional translator and was edited by Hun Joon Kim, a professor of the Department of Political Science and International Relations at Korea University who earned his Ph.D. from the University of Minnesota with a dissertation on the movement to discover the truth of Jeju 4∙3.
Currently, a total of 1,000 copies of the English translation have been issued to be distributed to South Korea's major colleges and the United States' Library of Congress, as well as key domestic and international organizations and academic research groups. The foundation plans to make it available to the public through its online archive (http://www.43archives.or.kr/).
Moon Dae-lim, chairman of the JDC, stated that the two institutes will continue to work together to translate and publish more documents in various languages, including English, Japanese, and Chinese.
In directing the project, president Yang Jo Hoon of the Jeju 4∙3 Peace Foundation said he expects the translation project will help raise global public awareness of the truth of Jeju 4∙3 and its lessons concerning reconciliation and mutual prosperity.