A Happy Spring Day for 4‧3 Survivors and Families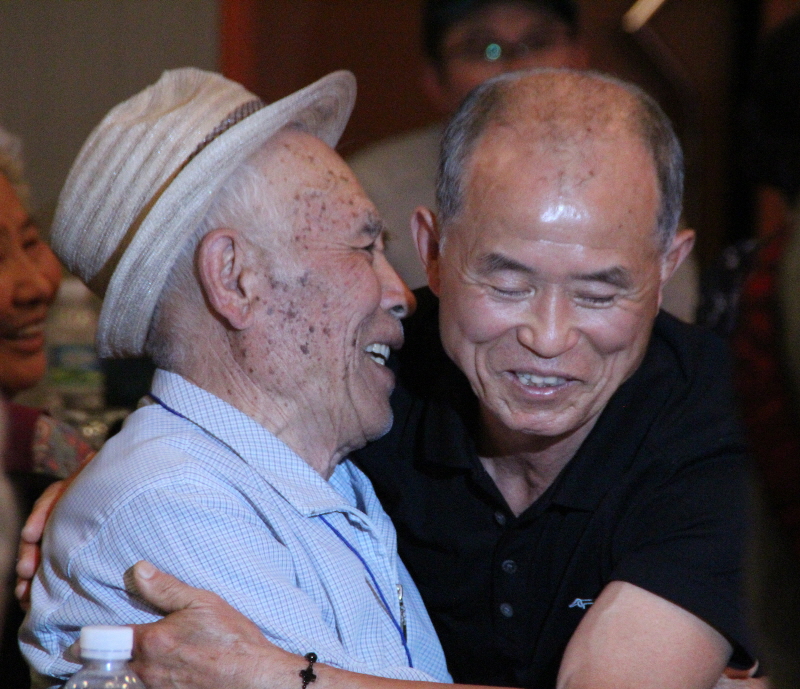 Jeju 4‧3 Peace Foundation Hosts Consolation Events Including Exhibitions and 4‧3 Memorial Tour from May 25th to 26th
Held in May, which is known as family month in South Korea, a consolation event was prepared for survivors of Jeju 4‧3 and their families.
The Jeju 4‧3 Peace Foundation (president: Yang Jo Hoon) hosted "The 4‧3 Memorial Tour with Jeju 4‧3 Survivors/Victims and Families" from May 25 to 26.
The event, held for a second straight year, was operated under the collaboration of the Youth Committee of the Association for the Bereaved Families of 4‧3 Victims (chairperson: Moon Jeong-shik), Jeju Special Self-Governing Province Mental Health Center, and Dongbaekgil, an 4‧3 supporters group of university students.
On the day of the event, approximately 100 people participated.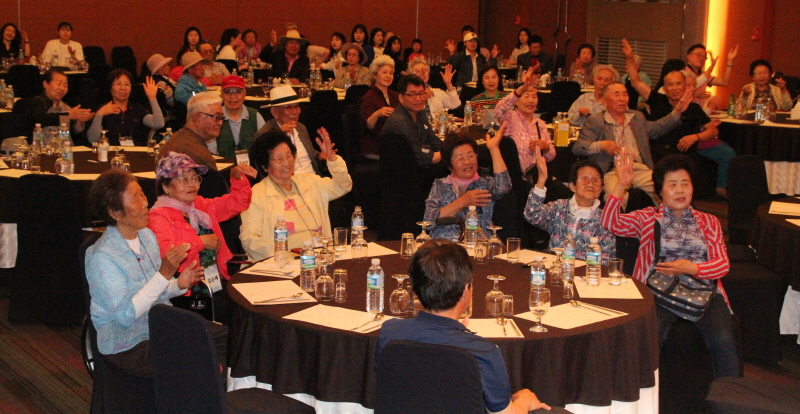 In particular, Kim Yoon-ok, whose story wrung tears from some 10,000 people's eyes at the last 4‧3 memorial ceremony, appeared as well as recently exonerated prisoners falsely charged during Jeju 4‧3, including Yang Geun-bang, Hyeon Woo-ryong, Boo Won-hyoo, Oh Hui-choon and Kim Pyeong-guk, along with their families.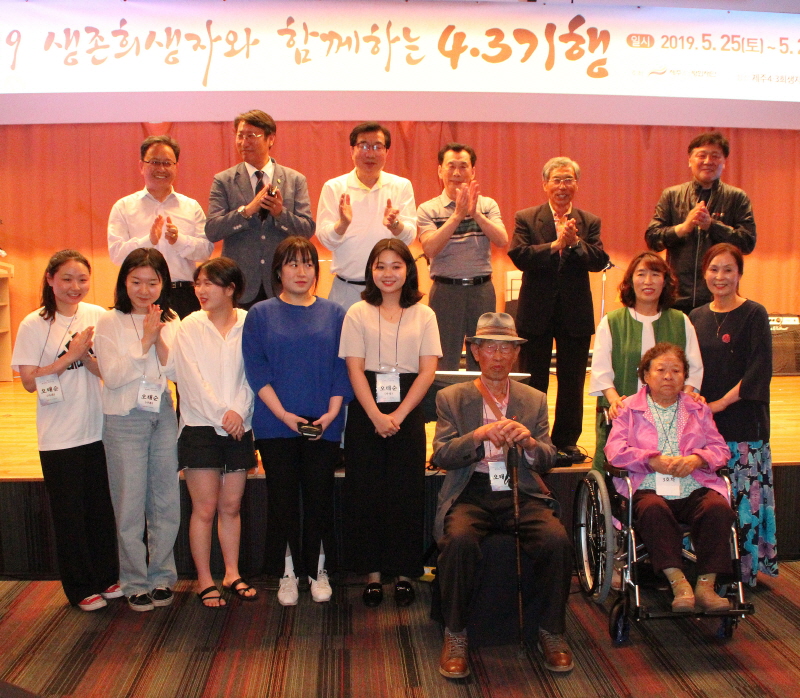 Also, three generations of Oh Tae-soon's family took part in the event, manifesting intergenerational transmission of 4‧3, which was the event's main objective.
On the first day of the event, programs focused on family unity, including a tour of the exhibition at the 4‧3 Peace Memorial Hall, a laughter therapy session and a group photo. Present during the opening ceremony were Jeong Min-goo, director of the 4‧3 Special Committee; Kim Chun-bo, permanent vice-president of the Association for the Bereaved Families of 4‧3 Victims; Kang Seong-ui, a provincial council member; Kim Jang-young, an educational committee member of the Jeju Provincial Assembly; and Heo Young-sun, director of the Jeju 4‧3 Research Institute.
Jeju 4‧3 Peace Foundation President Yang Jo-hoon stated in his greetings that he is "thankful for those who participated in the event, which we started last year to commemorate the survivors and victims." He also added that "we will always do our best to be at your service and yearn for your well-being."
During a meeting for survivors' stories, survivors shared their experiences of 4‧3 while candidly expressing their love for their families.
Hyeon Dong-joon, the son of Hyeon Woo-ryong, said: "I feel sorry that I have not traveled with my father before. For the first time, I can now tell him that I love him. I feel unburdened now that my father's resentment of being a convict has been resolved. I would also like to join next year's event and share my delight."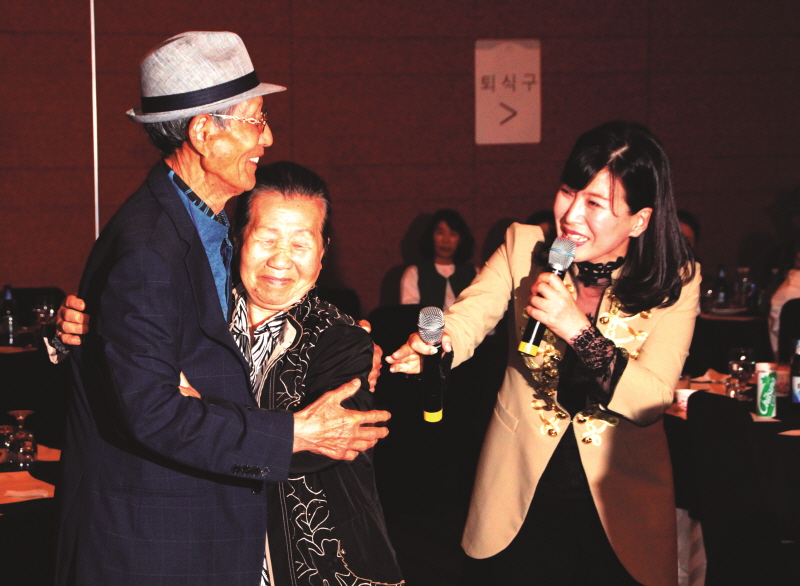 Yang Geun-bang thanked his wife, Ko Bok-seon, for "always staying with me even when I was shot during 4‧3 and imprisoned in different prisons." He also said, "There is only little I can speak of my sorrow, but I am just happy." His wife replied, "Let's keep the happy days with love for each other until the end of our lives and in the afterlife as well," which brought applause.
Meanwhile, the event concluded with a tour of Bukchon Neobeunsungi 4‧3 Memorial Hall on the second day.